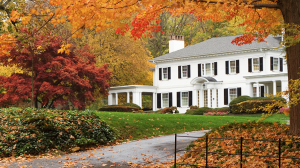 Sooner or later it's bound to happen. Previous tenants move out and you find new tenants who want to move in. However, before they can do so, it's up to you to make sure that your property is ready for them. Not sure where to start? Here are few simple tips for owners and property managers.
Think Safety First
One thing that you cannot overlook is the safety of your tenants because if anything happens to them and it's deemed your fault, you're legally responsible. As such, you'll want to make sure you:-Re-key all the locks for the home, garage, mailbox, side gates, shed, and the alarm codes. This way you don't have to worry about who has a key to your property.-Inspect the home's property. There are various factors that cause problems with a home's foundation such as clay expanding and contracting due to the different weather conditions. Since this is something you probably can't tell on your own, you should have a foundation repair company check the property's foundation; a licensed electrician analyze the wiring; a licensed plumber inspect the plumbing system; and employ a general contract to check the rest of the property before you put it up for rent.
Don't Overlook Cleanliness
First impressions with prospective tenants are everything – consider the steps below to make sure that you attract quality tenants: -Fix any holes in the walls then apply a fresh coat of paint. -Contract with a professional pest control company to spray for pests and make sure to schedule regular appointments to continue the treatments. -Professionally clean (full-steam and shampoo) the carpet. -Change the air filters and clean the vents, along with the surrounding ceiling areas. -Consider using disposable air filters instead of reusable ones since they won't need to be cleaned each month. -Make sure there are no cob or spider webs around corners, walls, doors, overhangs, and lights. -Inspect the ceiling fans to make sure they work well and aren't dusty. -Also, don't forget to clean the windows and sliding glass doors. Make sure they're not broken in any way either. When you don't think you can do all the cleaning yourself, you can always get a professional company to do the cleaning work for you. They'll make sure every area of your property is clean – from the baseboards to the refrigerator.
A Few Added Touches
If you really want your invest property to stand out: -Do a little landscaping such as cutting the grass and cutting or pruning weeds, and taking out any dead shrubbery. -Consider updating any broken light bulbs with en-efficient ones. At the same time, it's also a good idea to wipe down any lights to brighten things up some. -Check the screens to make sure they're not torn.
We are pledged to the letter and spirit of U.S. policy for the achievement of equal housing opportunity throughout the Nation. See Equal Housing Opportunity Statement for more information.